Seventeen Hour Sessions by As Isaac
We are so excited to have three new songs for you! We recorded them in one seventeen hour day as a gift for everyone who gives towards our mission trips to Moldova. These songs won't be available anywhere else to stream or download.
The songs are "I Repent", "Behold", and "Abide".
There are many ways to give listed at the bottom of this page if you'd like to see the options. Thank you for your generosity! We couldn't do this without you.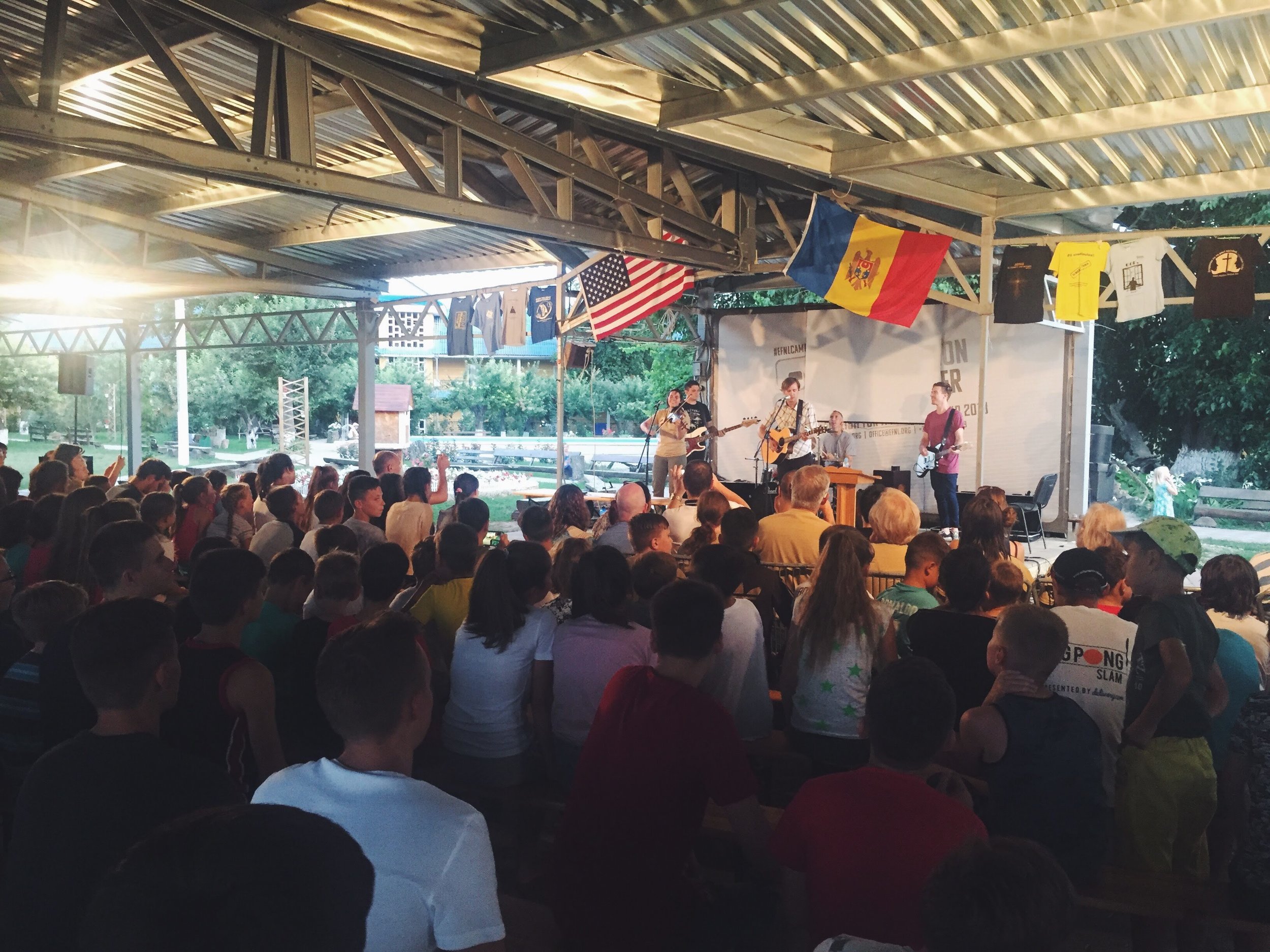 We are overcome and overjoyed that we are getting to come alongside the body in Moldova again! Your prayers for them mean more to them than you'll ever know. Thank you for fasting and interceding for them so faithfully!!

We are helping with their English camp (like we did last summer) starting their first ever Worship Camp. They invited us specifically to partner with them in this to train musicians to lead their people into worship in Spirit and Truth. We are so excited and humbled to serve in this way!

Moldova is the poorest country in Europe and unlike other places we serve, they cannot afford to even cover travel expenses for us. So we still need to raise over $10,000 to cover our costs. To raise money for our mission trips in Moldova, we have recorded three new songs just for those who give any amount.
You may give any of the following ways:
- For a tax deduction: Give cash or check to a band member but made out to "Calvary Chapel Chattanooga". They will fill out the proper form so you can receive a tax deduction and make sure it's processed properly. If you need to mail a check, the address is: As Isaac, 615 Swansons Ridge Road, Chattanooga, TN 37421.
- If you want to give with a credit card and get a tax deduction, go online to calvarychatt.com and choose "Give", "Give as a guest", and be sure to choose "Missions" and "Moldova"
- Venmo: @asisaac or As Isaac
- PayPal: asisaactheband@gmail.com
- You may also just make a check out to "As Isaac" if you prefer and give it to a band member or mail it to the address above.
Please send us a message if you give so we can be sure to send you the link to download songs as soon as they're ready!