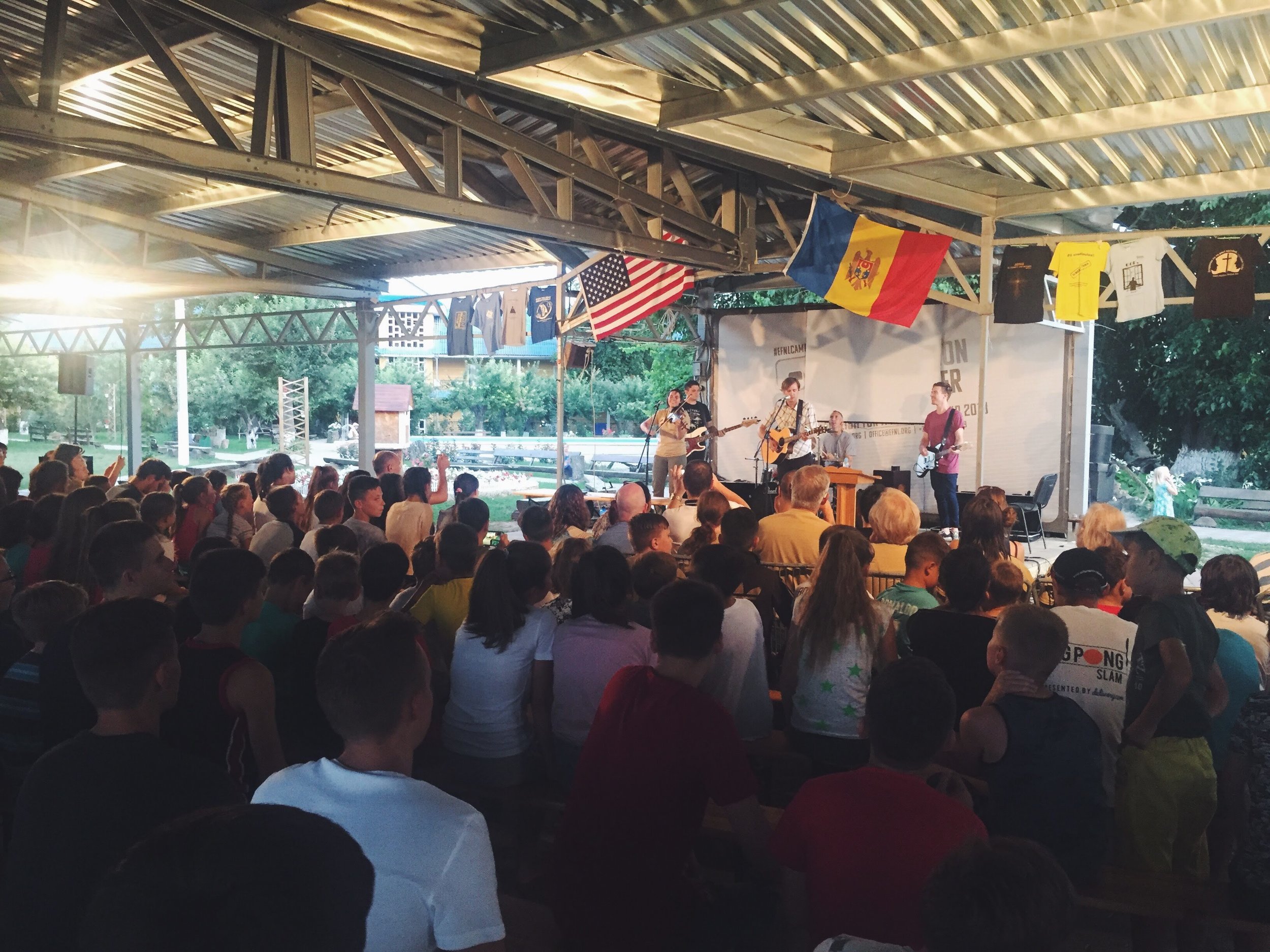 And we're off to Moldova again!
We are overcome and overjoyed that we are getting to come alongside the body in Moldova again this coming August! Your prayers for them mean more to them than you'll ever know. Thank you for fasting and interceding for them so faithfully!!

A few of us are going back to do the English camp (like we did last summer). And then the rest of the group will join us for their first ever Worship Camp. They invited us specifically to partner with them in this to train up a group to lead their people into worship in Spirit and Truth. We are so excited and humbled to serve in this way!

To raise money for our missions work in Moldova, we're doing a fundraiser concert with new songs AND doing a few recordings of new songs that anyone who donates will receive shortly.
Fri, July 19 from 7-9pm
3415 Broad Street
Chattanooga, TN 37421
Know first and foremost that we want you to be able to come and enjoy and be blessed at the concert! And any amount you are able to give, will be a huge blessing. And if you can't give, PLEASE still come and celebrate with us!
At any time OR at the concert, you may give any of the following ways:
- Cash or check given to Meleah (VERY IMPORTANT not to give to anyone else or put in a tithe box) but made out to Calvary Chapel Chattanooga and Meleah will fill out the proper form so you can receive a tax deduction and make sure it's processed properly
- If you want to give with a credit card and get a tax deduction, go online to calvarychatt.com and choose "Give", "Give as a guest", and be sure to choose "Missions" and "Moldova"
- Venmo: @asisaac or As Isaac
- PayPal: asisaactheband@gmail.com
Please send us a message if you give so we can be sure to send you the link to download songs as soon as they're ready!